The first thing you see as you enter the shop is the rainbow of fresh fruit and vegeables. We sell over 200 different varities and buy as much local as possible, keeping food miles down. However, we can't grow banana's in Yorkshire so a few things do come from further afield. We work on the basis of Yorkshire first, then neighbouring countys, United Kingdom and finally, country grown. Nothing can compare on the taste of locally grown crops, have you tried a Yorkshire Strawberry?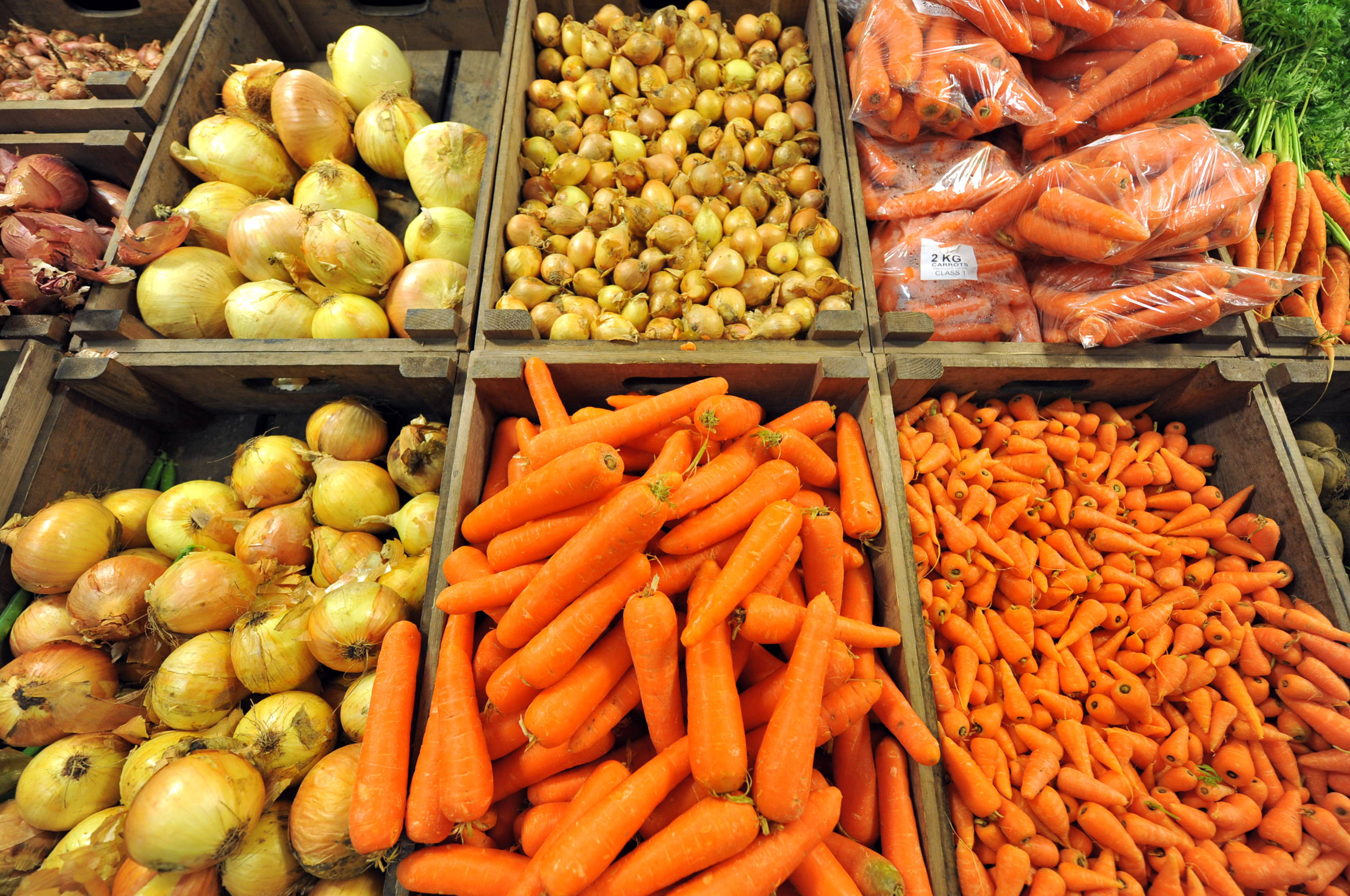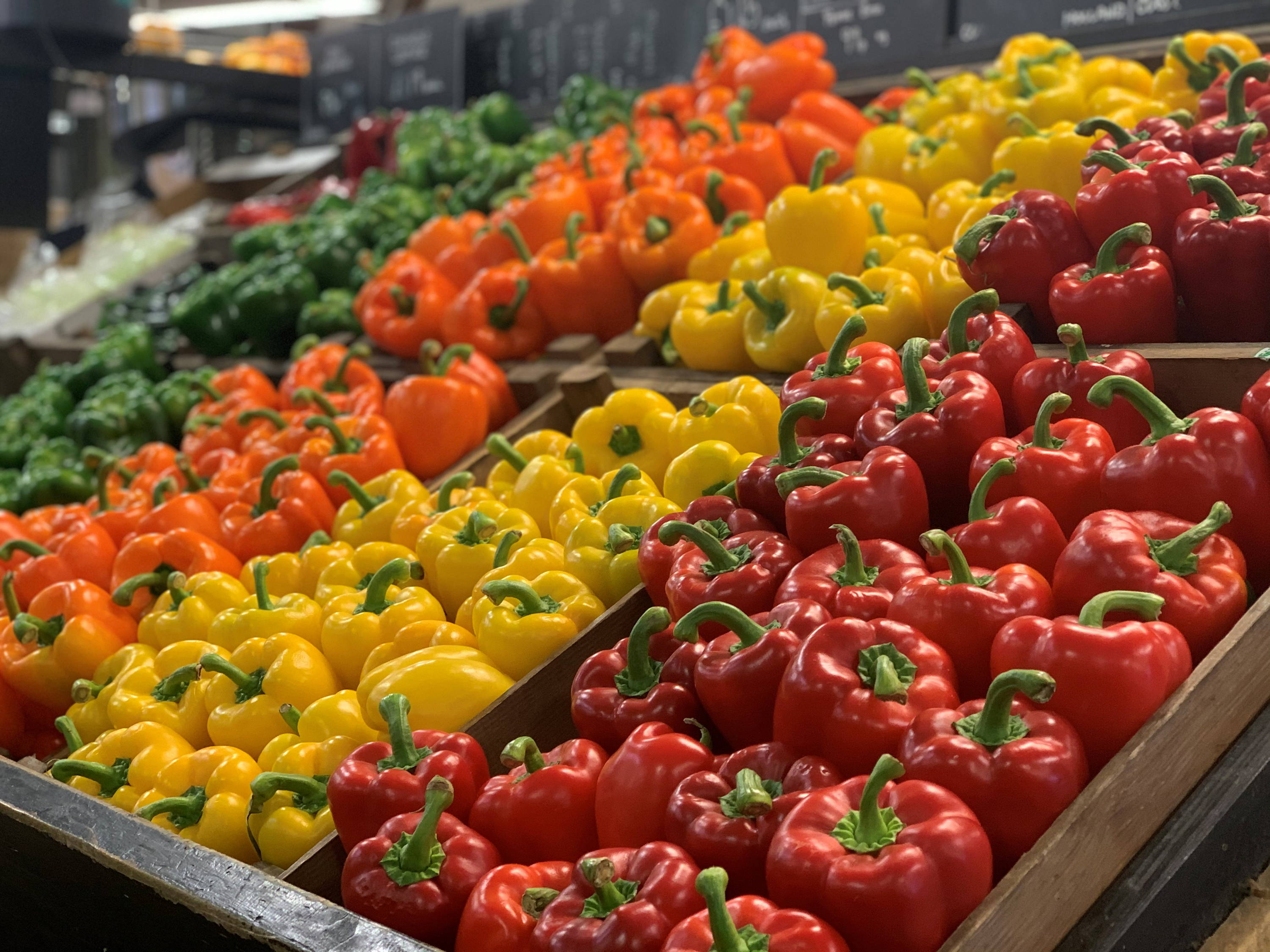 Most items come loose with no packaging, this is to allow you to buy as much or as little as you like. This helps keep food waste down and it's also great for the environment as you don't need the excess packaging. We try to keep our packaged items to a minimum and recommend where possible to use our recyclable brown paper bags to transport your fuit and veg items. Keeping fresh fruit and veg out of plastic is better for the products and helps them keep fresher for longer.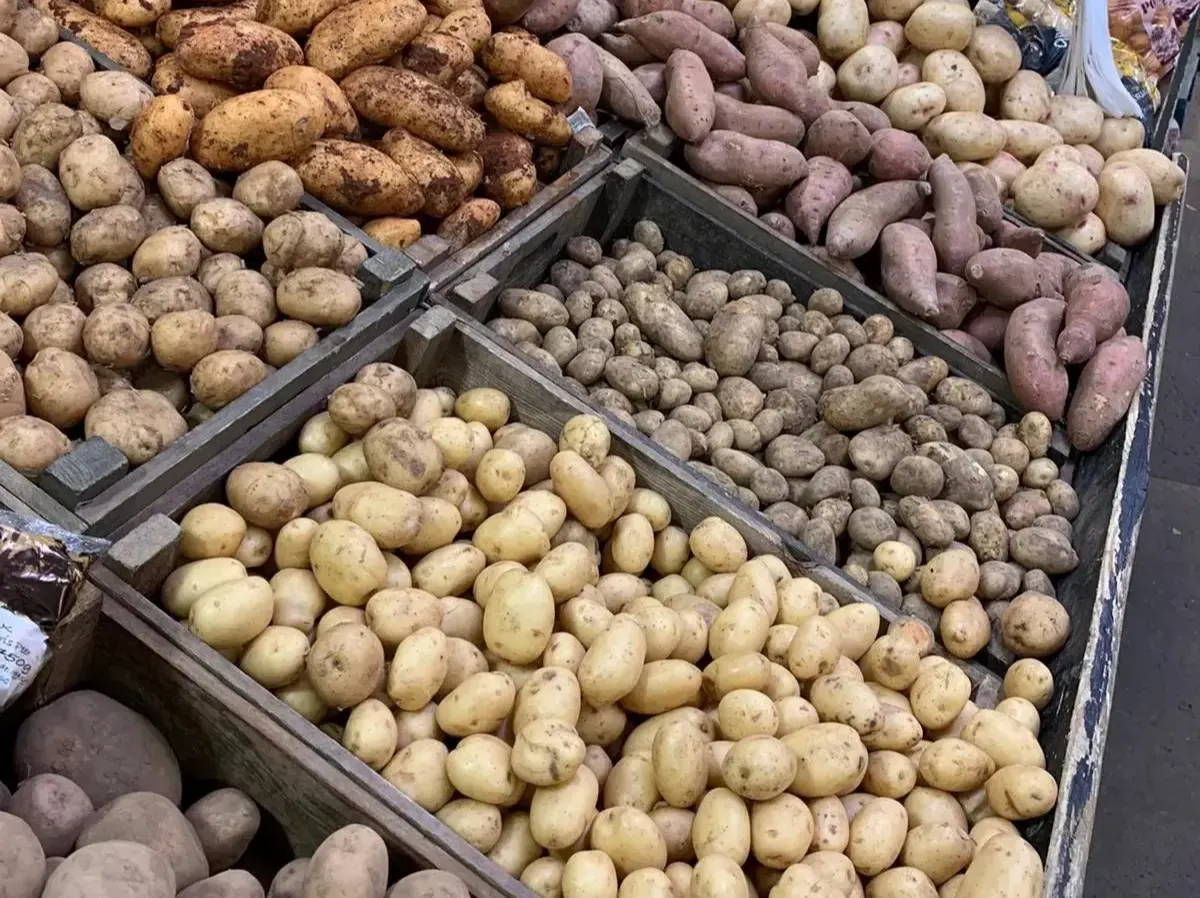 We have everything you need to have the best tasting Christmas this year
Fresh and Less Food Miles
---
We buy fresh everyday from local markets and producers. Ensuring we only have the freshest and best quality produce in the shop. We buy with the seasons and you'll see that prices can change daily, this is because it comes straight from the growers, no middle man and prices fluctuate depending on weather, season and crop yield.

---
Our delicious fresh herbs are from Herbs Unlimited in Thirsk. they grow, cut, wash, chop, pack and deliver to ensure full traceability from their farm in North Yorkshire, all within a 12 hour turnaround of harvesting. They're the freshest herbs you'll ever try!

Freshly Squeezed Orange Juice
---
Our fresh orange juice machine is popular and you can make your very own orange juice in the shop. Watch the machine cut and squuze the oranges right in front of your eyes. You'll never taste orange juice quite like this.