Father Christmas has arrived at Robertshaw's Farm Shop
IT'S THE MOST MAGICAL TIME OF THE YEAR

Christmas is about making memories with loved ones and for the kids it's the magic of Christmas. Santa Claus comes to see us before Christmas every year in our Award-Winning Grotto. He'll be with us from Saturday 27th November and leaves just before he needs to get ready for his big delivery on Christmas Eve at 2pm.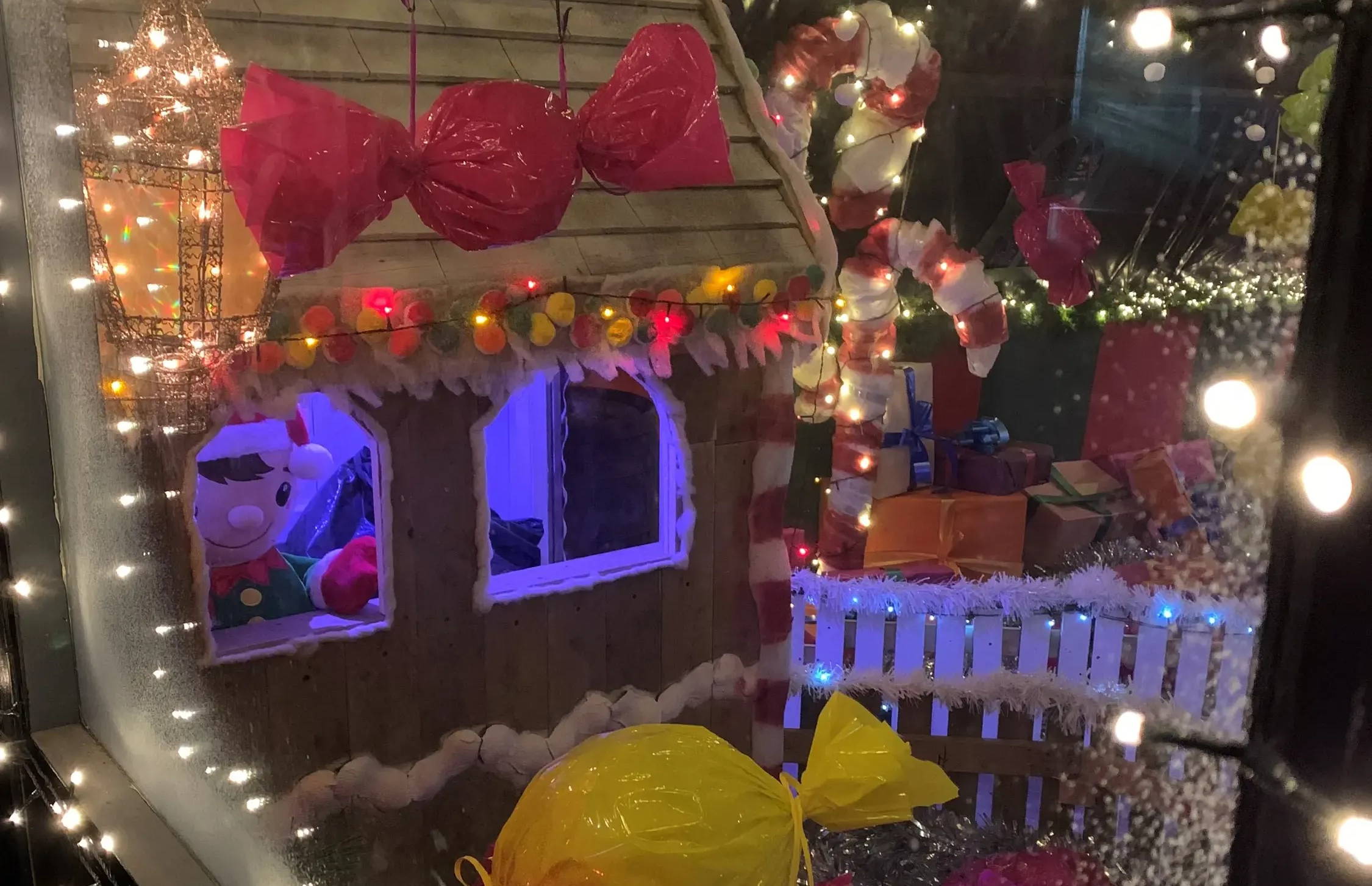 Our Santa's Grotto is now fully booked and we are no longer taking any more bookings.
---
Santa in the local villages
Santa is coming to see you!
See Santa arrive in style, as we spread some festive cheer and take him on a tour of the local villages on his tractor pulled sleigh. We had such a good time last year that we are doing it again.
Why don't you come and say hello? Keep an eye on our Facebook page https://www.facebook.com/robertshawsfarmshopsince1929 with the most up to date information on the visits, including timings, routes and where we hope to stop and speak to the children.
Santa and his elf will be handing out sweets and fruit, singing lots of songs and sharing their funny jokes. Come and say hello to him and his elf and make sure he knows what you want for Christmas.
Santa is coming to a village near you:
Monday 15th November - Denholme and Cullingworth 4pm to 6pm
Wednesday 17th November- Queensbury and Clayton Heights 4pm to 7pm
Friday 19th November- Clayton 4pm to 6pm
Monday 22nd November - Thornton 4pm to 6pm
Wednesday 24th November- Sandy Lane, Cottingley, Partial Bingley, Harden and Wilsden.
Friday 26th November- Bradshaw 4pm to 5pm, Farm Shop Car Park from 5pm

Keep an eye on our Facebook page with more information on each day.
---
Raising money for Paces Sheffield
Their primary focus is to help a person of any age who has a condition of a neurological origin that affects their physical and learning ability. They offer support to their families and carers for those living with Cerebral Palsy and other motor conditions and offer support to those who are living with the effects of a Stroke, MS, Parkinsons and Brain Injury.

Donate to our
Just Giving Page
If you would like to donate to Paces please click on the button below which will direct you to our JustGiving page. Anything you can donate will be greatly recieved and we thank you for helping to raise much needed funds for Paces to continue their work.
Paces are a charity, special school and Adults Day Services all rolled into one and support children, adults and families living with Cerebral Palsy and other motor conditions from all around our region, including the whole of Yorkshire, Derbyshire and as far up the country as Manchester.

They believe that everyone has the right to achieve their true potential; they believe in ability, not disability! At Paces, through a method of support called Conductive Education they teach children life-changing skills such as sitting, standing, walking, speaking, communication and self-care all in an environment where they can have fun, develop friendships, and feel like they belong.  https://www.pacessheffield.org.uk/

Paces has been providing exceptional, specialist support for adults with neurological movement disorders for over 22 years, helping them to live active, enabled, meaningful and productive lives. Their highly specialised Conductive Education approach allows them to raise the expectations and achievements of these individuals beyond what they, or others, may have believed was possible. They have a unique Adult Services which is the only day care centre in the UK to offer a Conductive Education Programme for the adults they support.

They also deliver an Adult Sessional Programme, where they support those living with the effects of a Stroke, MS, Parkinson's and Brain Injury. In these sessions, they re-teach the skills which otherwise may have been lost due to their illness.


---