Our Animal Croft is the perfect place to treat the kids whilst shopping. We have a wide range of animals and best of all it's free and we have lovely views across the valley.

Open every day to provide educational visits to families and local schools in the area. We feel it is important to teach children where food comes from, whilst giving them the opportunity to interact with animals they normally wouldn't get to see.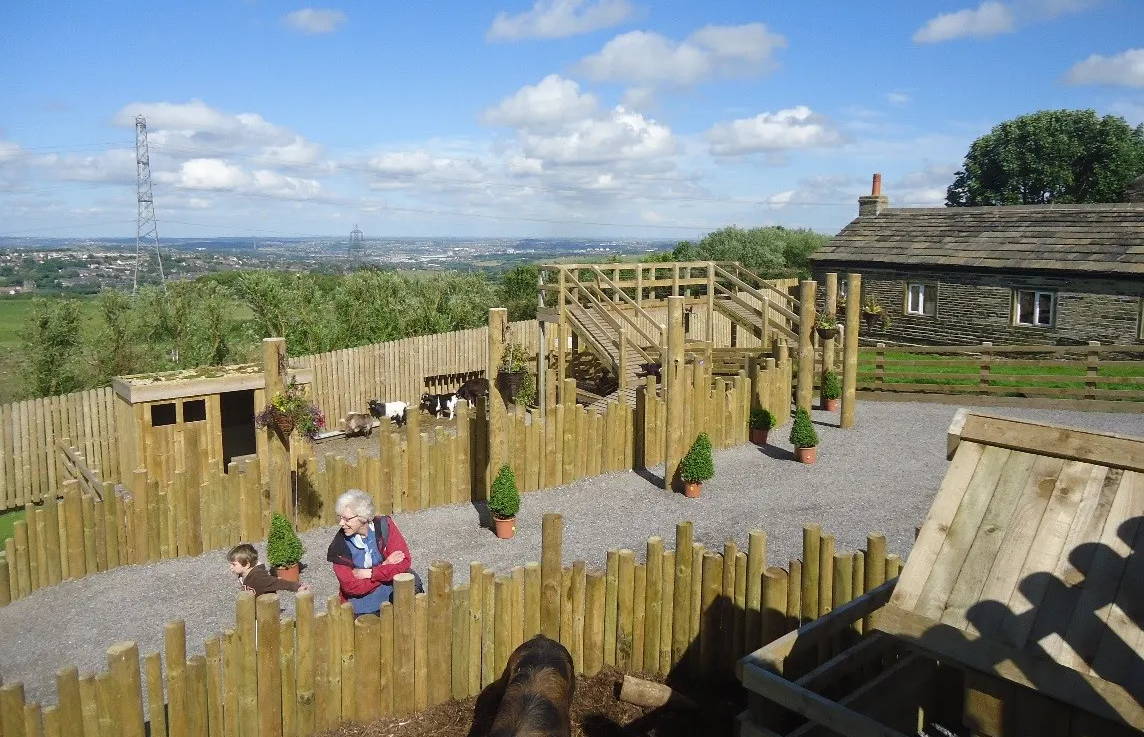 Meet George The Unicorn Goat
---
There's a story about George and his one horn. He wasn't born with one horn, as a little one we'd often find him following us around in the Garden Centre. We couldn't work out how he was escaping from the Croft. Until one day, when he'd grown a little and couldn't squeeze through his sneaky gap in the fence. He got stuck and, in a panic, pulled back and took his horn off. The vet came and fixed him, but it means he's only got one horn but he's our little unicorn.
---
They were kindly donated to us by West Vale Primary School. they have been named by the children at the school, so we have two tortoises called Terry, don't worry they are both fine with it!
New Terry and June are Leopard Tortoises and they are very docile. You'll find them relaxing under the heat lamp. They are the fourth largest species in thw world and can grow upto 18 inches when fully grown.
Meet Billy the Bearded Dragon
---
Billy is a cheeky little fellow. He loves nothing more than basking under his heat lamp and posing. You're nearly always guaranteed to see him as he loves sitting on top of his wooden arch and striking a pose. Billy is James' son's favourite animal. Cole is often in the Animal Croft getting Billy the Bearded Dragon out for a cuddle. They've become very good friends and Billy loves his head being tickled.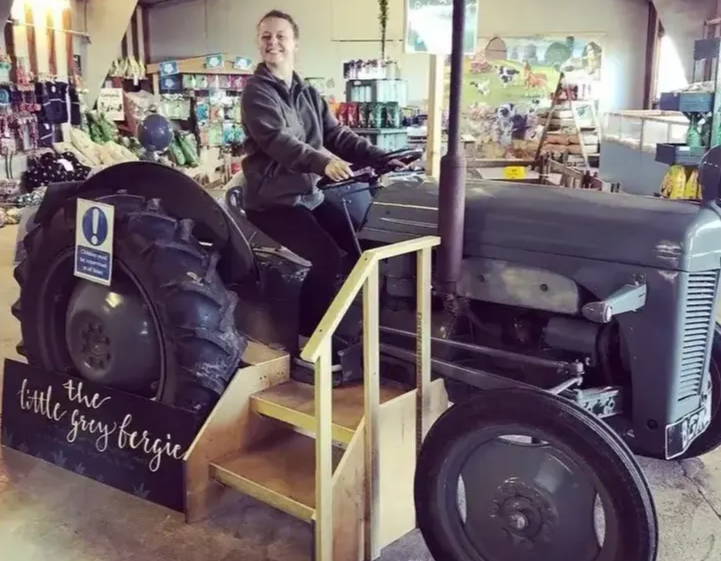 Are your little ones a farmer in the making?
Sit on the little grey Fergie, our Massey Ferguson tractor, it's a great photo opportunity for your budding farmer.
Our outdoor area has lots of animals, including goats, sheep, pigs, ducks and chickens. The birds are free range, and you'll see them wander around outside. They do have pens but are very friendly and love to say hello.
---