Changing with the seasons

Our Garden Centre changes with the seasons all year around. During the Summer it is bursting with colourful plants and everything you need to get your garden ready for the sun. During Winter it is transformed into a Winter Wonderland of Christmas sparkle.

In Summer you'll find a wide range of beautiful plants and garden accessories, including seasonal bedding, shrubs, compost, plant pots, garden furniture, decorations and much more.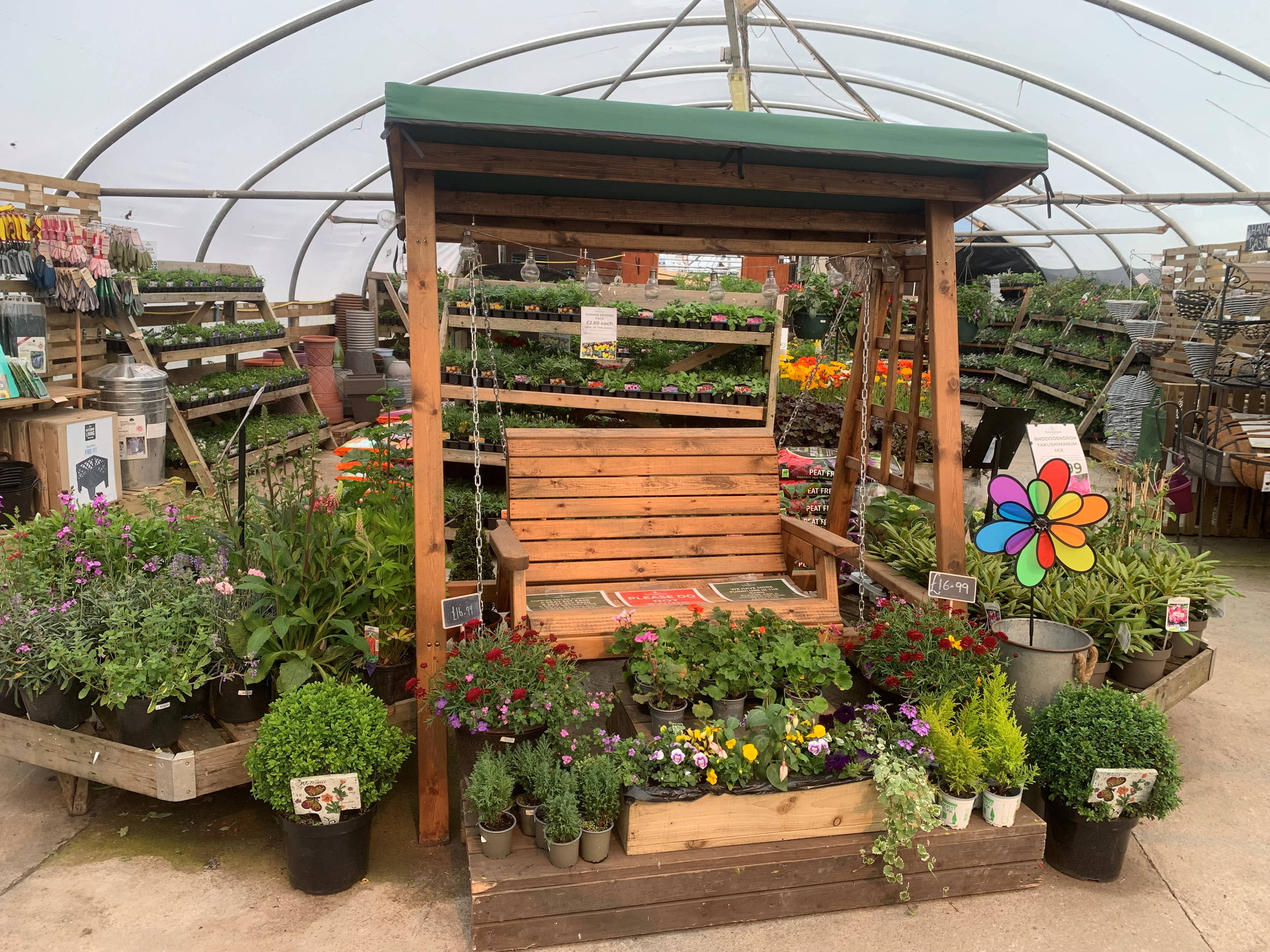 ---
In the Animal Barn we have a range of pet food including pick and mix dog treats and Cobbydog which is made in Yorkshire using natural ingredients, a great healthy choice for your dog. We also have a range of toys, leads, and treats to choose from.
---
Our large range of Winter fuels includes kiln dried logs and kindling. We also have smoked and smokeless coal, along with briquettes, firelighters and more.

We are a stockist of Calor Gas, please call us to check we have the gas you require before bringing an old gas bottle to swap. We sell Butane, Propane and Patio Gas. Call 01274 833472 option 5.
---
Give nature a hand by putting up a couple of bird feed hangers and bird seed out to help the birds all year long. Winter and early spring is the most important time to feed birds, as this is when their natural food is scarce. Feeding birds in the Spring and Summer may help them to raise their chicks more successfully. Remember, always put peanuts in a rigid mesh feeder, as large pieces of nut can choke baby birds.