Oat's Royd, Keelham, Bradford, BD13 4HH - 01274 833149 - bakery@robertshawsfarmshop.co.uk
We produce our own bread, pies, confectionery, Yorkshire Puddings, and a Robertshaw's Prepared range at our off-site bakery just down the road from the farm shop.
In 2020 we purchased the business Asa Nicholson's in Keelham. Gordon Nicholson was looking for someone to take over the business so that he could have more time at home. Both of his children who are studying Engineering at University didn't want to join the family business and wanted to create their own paths, so Gordon was looking for someone to continue his family's legacy.
At Robertshaw's we've worked with Gordon for years and didn't want to let the bakery disappear. Gordon still works at the bakery, helping us create products and telling us all about what his family created back in 1898.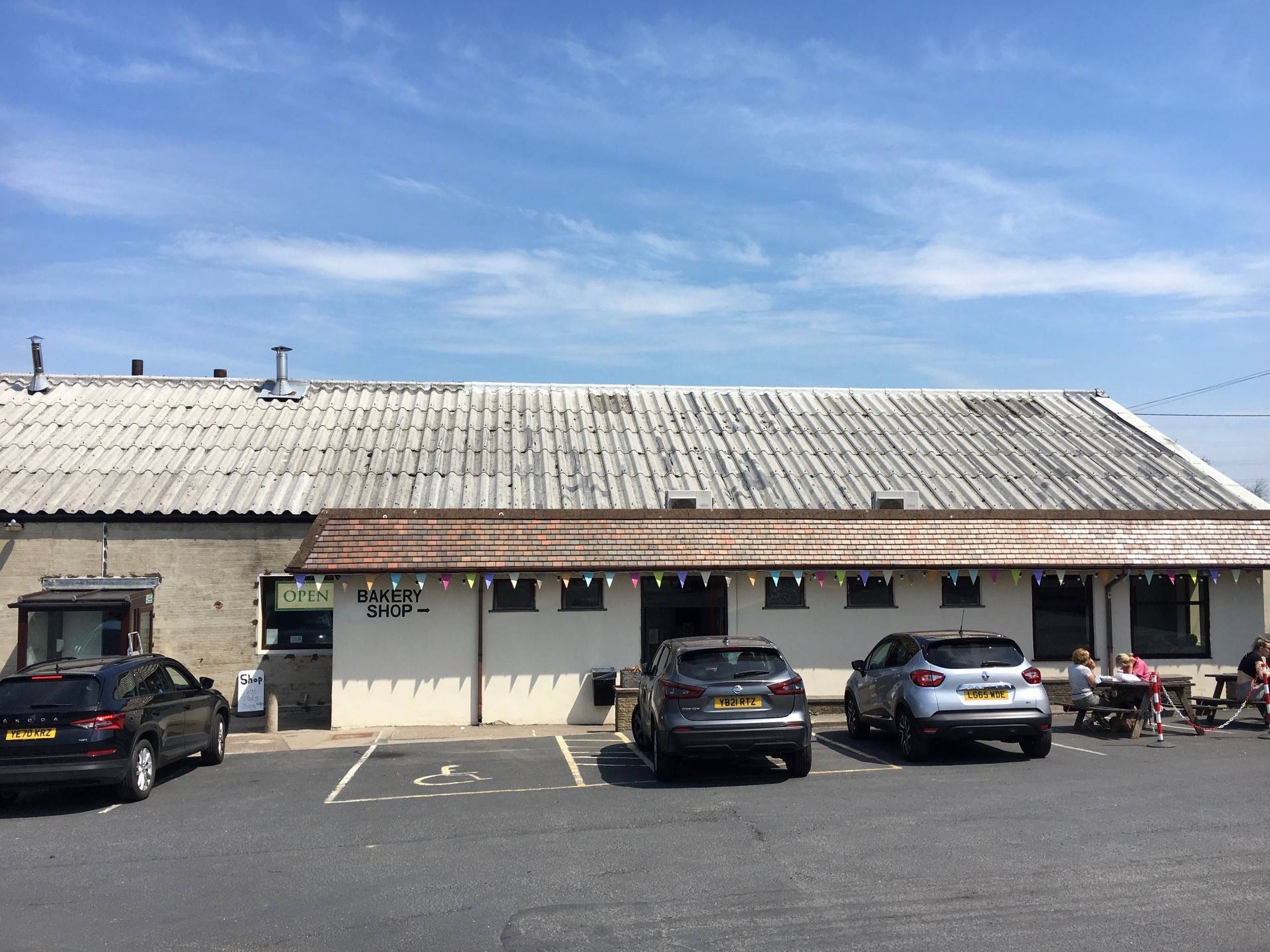 ---
The History Of The Bakery
Young Asa Nicholson was originally employed clearing sites in preparation for stone quarrying. In 1898 the winter was so harsh that the ground was frozen for weeks. Asa was put out of work and was looking for a new job. His sister Eva suggested that he tried his hand at baking Oat Bread (Havercake), an oval pancake-like bread.
Asa asked around the neighbourhood for someone to teach him how to make them. Eventually T H Binns Esq. of Halifax agreed to help him. The training cost £5 plus one farthing fine for every piece that was spoilt. Luckily, Asa was a quick learner and soon was able to sell all he had made by calling door to door on his way home each evening.
A "Bakstun" or Bakehouse (hotplate) was acquired, and Asa set up his own small bakery at Bottomley Holes ("Bod'oiles" to the locals), a quarter mile from the bakery's present site.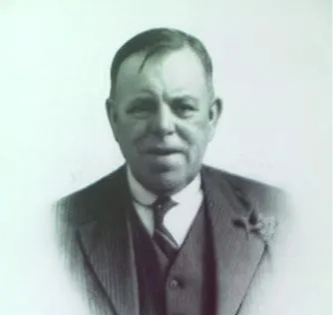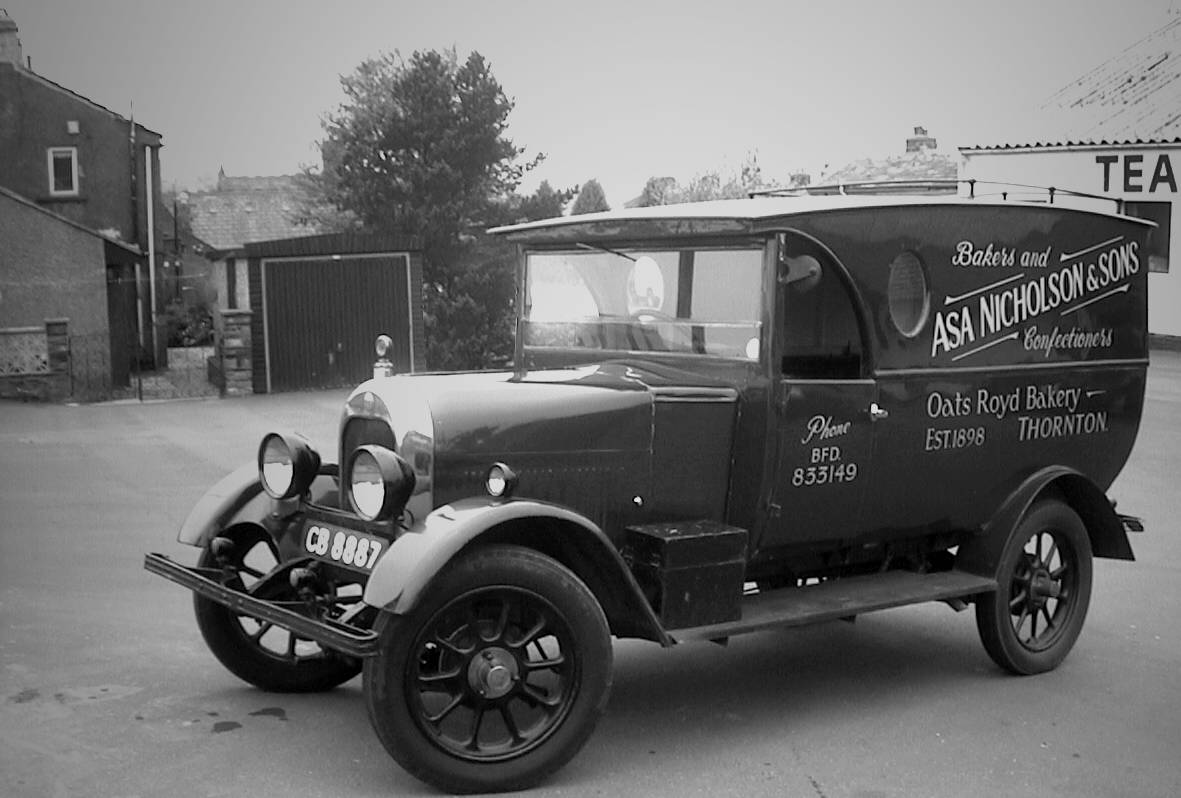 As his business grew, a horse and cart was bought to use for deliveries. In the 1920s Asa's sons, Clifford and Wilfred, joined the expanding business and they started making bread and other items.
As a result of their success a second-hand Ford Model T, converted from a car to a wagon, was purchased. They were one of the first businesses in the area to buy a motor vehicle.
In 1947 the business moved to the present site named Oats Royd (quite fitting) in the centre of Keelham. The bakery now has over 20 team members and creates bread, pies, confectionery and more. As well as supplying the Farm Shop, we also create items for local chip shops, restaurants and schools.
The Story and Importance of Havercakes to the bakery.
---
Havercakes are where it all began! Where once the only grain crop that could be grown in this region was oats, it was used for many things including porridge, hasty puddings and above all, oatcakes. You'll find reference to oat cakes as far back at the 14th century - the recipe and name would vary depending on the region. In our region they were known as Havercakes. They are a long thin oval shaped pancake-bread. Eaten regularly for breakfast, supper or broken into pieces and put into broths.  
---
Made from simple ingredients including whole oatmeal, wholemeal flour, salt, and water. They are high in fibre and easy to make. The mixture is made the night before and allowed to soak to create the perfect batter. The next day the batter is poured onto a hot plate, in an oval shape and cooked until golden. Spread with butter, or top with cheese for a savoury option. Top them with jams and syrups and roll into a 'roly poly'. When they are fresh, they are soft, but they can be dried, and they curl and crisp. Serve in hot milk as a pudding or dipped into gravy, or wrap around a steak to create a take on a Beef Wellington.
---
It's unfortunately a dying craft and therefore, not many people have heard of them. As much as the ingredients are simple, the making of them takes time, only 3 cakes per minute with an assistant. We still make them for a business who sells them on his market stall in Colne and we are hoping to add them to our menu.

If you would like to try them, we'll happily make them to order in a dozen. Just ask at the bakery.